It's Friday. I don't know about you guys, but I'm so glad about that that I could probably do a cartwheel…
I definitely could NOT do a cartwheel…but I feel like I could. Friday just has that effect on me. anywhooz, it's been a downright bizarre week 'round here and I'm more than happy to see it go…good riddance...don't let the door hit ya in the ass on the way out, ya hear??
So join me and Ashley and the rest of the gang in welcoming this glorious day with the coolest linkup….Friday's Letters...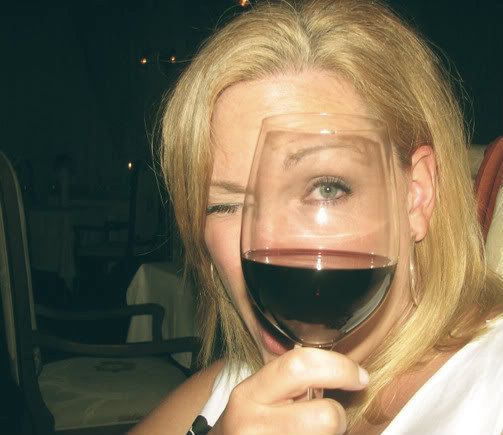 Dear Wine…
I am quitting you. I know I keep saying that and it's all been lies up to this point but right now, I am serious. You sit there on the counter, calling my name and then one glass turns into six three and next thing you know, I've blown my points for the day and am drunk tweeting nonsense to Justin Timberlake. No more. We are breaking up.
Dear Michele…
I can't wait to see you tonight, homie! Although, now that I broke up with wine, I'm not sure what we're going to do. Maybe I'll save the big breakup for tomorrow…..besides, tonight? We celebrate! Happy 25th birthday, bish!
look how pretty she is....happy birthday, my friend!
Dear Benny…
I booked Sesame Place for us today, baby! We are going to have an outrageously good time and I can't wait to see your sweet face at Breakfast With Elmo and when you meet Cookie Monster for the first time. I love you so much, munchkin. You are the light of my life.
Dear Adam Richman…
Thanks for the sandwich porn on Wednesday nights, boo…you really know how to torture a girl with things that are totally off limits and out of reach. I guess I can't really blame you. I'm the one who keeps coming back for more.
Dear Friday's Letters…
I really love this link up. sorry I suck so hard this week. I blame my girl Sami for the foggy head wine flu….I couldn't let her drink alone last night :)