Thank The Baby Jesus!
Time again for another rendition of the funnest link up around.
Yes, I said "funnest"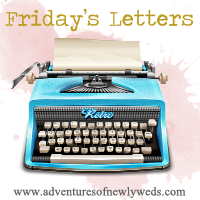 Dear Justin Bieber,
Damn you and your catchy little "Boyfriend" ditty….I'm hooked. I am mortified about it, but I've got The Fever….thanks a lot ya little punk.
Dear Uncle Guiseppes Market,
Live lobsters for $4.99/lb this week?!?! Yes, please!! Thank you for making all of my lobster roll dreams come true! People? It's on. Follow me on Instagram for the play by play. @rach_loveyoumore.
Here
is the recipe I'll be using...if you're smart, you'll join me :)
Dear Amazon,
Thanks for having the shoes I have been stalking on Zappos for $25 less!! I feel like I hit the jackpot! Sorry, Zappos….ya snooze, ya lose…do you still love me?
Dear fireflies,
Please stick around for a long time this year. I feel like we haven't spent enough time together and truth be told, you are my favorite part of summer. Ok, it's a tie between floating, lobster rolls & you, but you get the idea…
Dear Weight Watchers,
It's me, not you. I know I am a big, fat failure lately. I take the blame. I know what I'm doing wrong and yet, I continue to do it….what is my problem? If only you sold motivation in those outrageously expensive little snack packs that line your walls, I'd be all set. Sigh.
Have a great weekend, y'all! (y'all?) and go
read this
. first of all, she is absolutely hilarious and b) it pretty much exactly sums up all of my confusion regard my favorite holiday falling on a Wednesday this year…talk about a buzz kill…wah wah wah…..